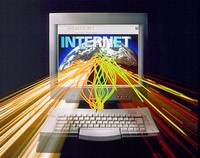 Welcome to Gozo InterNet Services, we can provide you with a complete package for your personal or business website, including web design, web hosting, domain registration and search engine submission.
We deliver complete internet solutions covering all your online requirements, firstly designing your website and then hosting it on our own high-speed and ultra-reliable web servers.
We then use the latest SEO (Search Engine Optimization) techniques to ensure a high ranking in the major search engines, which is the first and foremost step in publicising your websites presence on the internet.
We specialise in Content Management Systems, which allow our customers to maintain their websites themselves, therefore saving the normal heavy ongoing costs of keeping a website updated.
Once set up, a Contact Management System can be accessed via a password protected administration area and any necessary changes to the content of the website can be easily carried out.
Content Management Systems can be extremely expensive, running to many thousands of dollars, however we utilise quality open source systems and then upgrade and adapt them to suit our clients needs.
These systems can range from a simple personal website up to a sophisticated business and e-commerce website, with just about any imaginable extra built into it, the sky is really the limit, and at a suprisingly affordable cost.
Virtually any type of content can be utilised, such as the advertisements below and in the columns on the right. Such advertisements can be quite lucrative and can actually cover the initial cost of the websites development and also the hosting costs.